Contact Us                                                                                                                                                                Please feel free to contact us if you have any questions with regarding to any of our upcoming events,  or suggestions with regard to events/workshop to meet your ongoing professional development needs:
Phone:          (07) 3358 3689
Fax:                (07) 3358 3689
Email:            info@zimei.com.au
Post:               P.O. Box 2680, New Farm Qld 4005
Please join our mailing list at the bottom of this page to be kept informed of our latest events on offer.
About Zi Mei  (pronounced "Zee May")                                                                                                          Zi Mei Events was established in 2008 by Leisha Ward and her sister (Renaee Johns). The name for the business was inspired by their previous adventures together. In 2007, Leisha and Renaee experienced a five week adventure travelling through China. During their trip they made small forays into the Chinese vocabulary, including the Chinese for older sister – "Zi Zi" and younger sister – "Mei Mei".  Thus colloquially when introducing themselves together as older and younger sister – "Zi Mei". It was thought to be an apt name for their new venture!  Although Renaee has decided to explore other adventures—the name continues.
 About Leisha Ward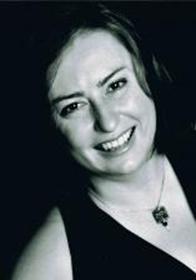 Leisha graduated from the University of Qld with a bachelor degree in Occupational Therapy.  She has worked in a variety of positions, including time spent in the UK and regional/rural Qld and NSW. She is currently a senior paediatric occupational therapist for Queensland Health. Leisha's areas of interest include premature infants, behavioural toileting and clinical supervision. Achievements include:
Co-authored 'Handwriting in the Classroom' teacher training package which received a commendation under Health Service Delivery in the Queensland Health Excellence Awards 2001 and was a finalist in the Premiers Awards 2001 for Integrated Service Delivery.
Scholarship from Qld Registration board to complete Certificate IV—Workplace Assessment & Training (2004)
Gained Advanced Clinician status (2006) – QH Allied Health Clinical Advancement Scheme—Specialist (Paediatrics)
Leisha has also held positions on the OT Australia Qld, Board of Management
2004 – 2005 – Continuing Professional Development Manager
2006 – Vice President
Workshop Cancellation/Refund Policy
If for some reason you cannot attend a workshop that you have booked, please contact our office on (07) 3358 3689 or email info@zimei.com.au . All cancellations must be supported in writing. Please note:
a substitute delegate is always welcome, as a matter of courtesy please advise Zi Mei Events as soon as possible
workshop cancellations received more than fourteen (14) working days prior to the workshop date will incur a cancellation fee
no refund for cancellation once registrations have closed
no refund for registrants who do not attend or cancel.
All workshops will be conducted with a minimum number of participants. Zi Mei Events reserves the right to cancel a workshop if participation numbers are below the minimum required.  Zi Mei Events endeavours to deliver every course/workshop. We do reserve the right to cancel or postpone a workshop to an alternative date. All registered participants affected by such a cancellation will receive a full refund. However, Zi Mei Event bears no responsibility for any costs incurred (such as flights, accommodation, travel expenses) or loss of income.